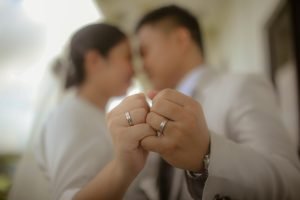 Why get a prenup?
Prenups are a good idea for many couples, even if they're not planning on getting divorced. They can be used to protect your assets and children in the event of a divorce, but they also have other benefits that might surprise you!
You can protect yourself. A prenup gives each partner control over their own finances in case of death or disability—and ensures that neither party loses out if they become incapacitated during marriage. For example: If one spouse dies with $500K in assets, but none of it was legally designated as separate property from their spouse who passed away first (which would mean all of that money would go straight into probate), then there will be nothing left for anyone else after paying off any debts owed by either party. Everything would, instead, go directly into probate unless otherwise designated in estate planning documents (a will and/or a trust). Probate is a costly and time-consuming process, which could substantially deplete the assets before they are able to pass on to your loved ones.
Estate planning. You can set up some rules about what your estate plans will say. Especially if you are drafting up different documents to address separate property, your prenup can ensure that there is some parity between what each of you leaves to the other in your will and/or trust.
Disability. If one of you becomes disabled, a prenuptial agreement can limit what assets your creditors can access.